Simply relax!
Here you stay in comfortable rooms equipped with:
Shower/Toilet, Satellite TV, In Room Safe, Balcony with garden furniture, Free WiFi
Our double rooms are available in different sizes
Standard – 20 m², partly attic
Large – about 22 – 25m ², all with extendable sofa bed
Of course children can also spend the night with their parents in a double room on the extendable sofa bed, please ask for children discounts.
Families also enjoy our family apartment with 2 separate bedrooms!
Individuals, do not miss anything: Double rooms are available for single use.
Wheelchair Access – this is no problem at our place!
Our new wheelchair accessible apartment will delight you!
With the lift you get from the car park without problems to the 4th Floor with beautiful views!
Start relaxed into the day, we like to spoil you with our rich breakfast buffet.
Organisational Information
Check in is from 13 to 20 clock
Departure is from 8 to 11 clock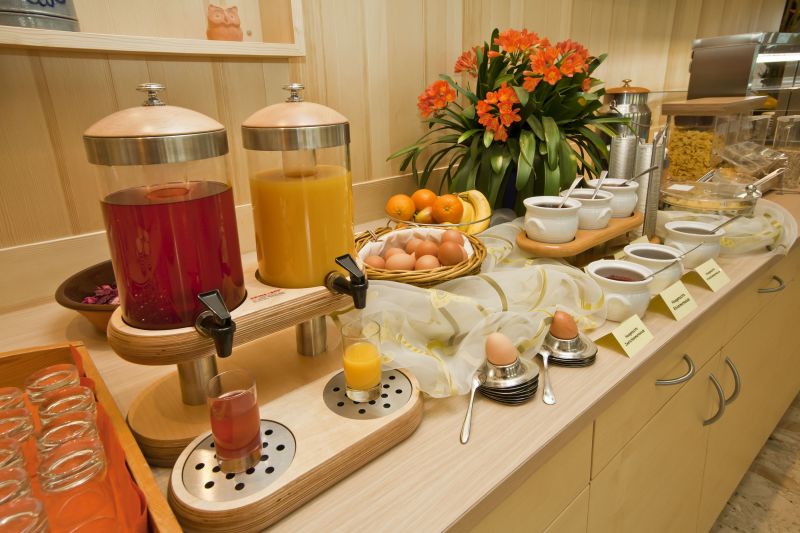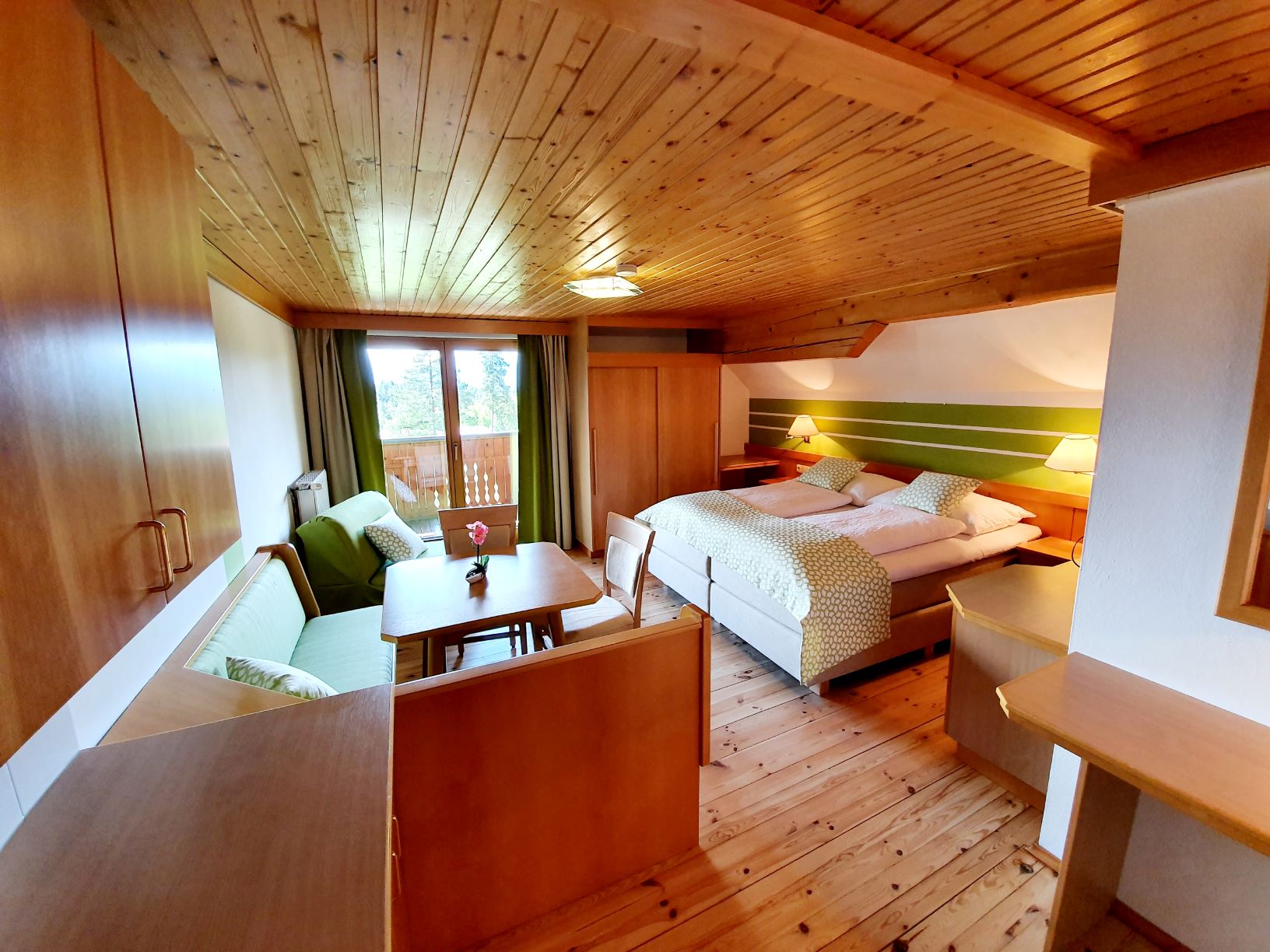 Our prices
Pre-/Off saison: 1.2. - 30.4.2020 / 14.9. - 25.10.2020
Double room: from EUR 76,- to EUR 105,-
Comfort double room: from EUR 80,- to EUR 109,-
Single room: from EUR 55,- to EUR 71,- (Double room for single use)
3-bed room: from EUR 102,- to EUR 139,-
Apartment: from EUR 120,- to EUR 165,- (For 2 adults and 2 children up to 15 years with 2 separate bedrooms)

---
Peak saison: 1.5. - 13.9.2020 / 20.11.2020 - 31.1.2021
Double room: from EUR 84,- to EUR 118,-
Comfort double room: from EUR 92,- to EUR 123,-
Single room: from EUR 61,- to EUR 78,- (Double room for single use)
3-bed room: from EUR 120,- to EUR 160,-
Apartment: from EUR 129,- to EUR 174,- (For 2 adults and 2 children up to 15 years with 2 separate bedrooms)

Conditions
Prices are per person per day including breakfast, excl. Taxes
incl. Wörthersee Plus Card
Discounts for children on sofa bed in a double room on request
Surcharge Eur 5,– per person per day for stays less than 3 nights
Discounts for regular customers
Cancellation Conditions
30days prior to arrival no cancellation fees
14 days before arrival you will be charged 50% cancellation fee of the agreed price
Cancellations up to 7 days before arrival will be charged with 70% cancellation fee
Cancellations less than 7 days before arrival will be charged with 100% cancellation fee
In case of early departure you pay 100% of the agreed price
That's what our guests say